Recruitment Process Outsourcing (RPO)
• Home • Recruitment Process Outsourcing (RPO)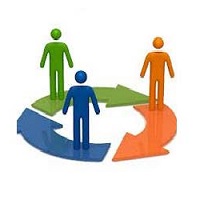 Smart decisions are the ones which are taken well in time. Our RPO is gaining momentum at a fast rate. It has surfaced as a dependable option in comparison to the traditional recruiting procedures. Our RPO function reduces your expenses and amplifies your productivity. We provide tailored recruiting services as per your business needs. AST RPO services follow a practical and competent approach to conserve your precious time and energy parameters, which can be alternatively utilized in the revenue generating segments of your business. With a vast knowledge pool and years of experience at our hands, we have been delivering quality RPO services across the industries with a reassuring determination.

AST Recruiting strategies are changing from offline to online. This transition to a more interactive medium helps client organizations with the right solution to build an effective hiring process ensuring Quality, Speed and Time. The future of recruitment is technology driven and a model where risk and returns are shared between the service provider and client organizations.

How we make it happen?

Management of complete recruitment cycle
Identifying the need
Analysis and mapping
Sourcing
Screening
Selection
On-boarding
Benefits with RPO - AST
Optimize: Time and Cost
You save in the range of 50% to 75% of your total cost as compared to employing an onshore recruiter or administrator
Your recruiting capabilities increase tremendously without affecting your headcount
Speed of hire and candidate yield perk up
Advertisement management, Event planning & support
Mapping the Business Requirement
Applicant response management & Resume scanning
Quality: Strategic recruitment
Quality of hire improves as your internal recruiting staff has more time to spend with quality contenders
You make a noteworthy impact on your hiring line while noticeably increasing your recruiting efficacy
Manage: Process cycle
Interview Management & Offer Management
Information Management & Applicant Tracking systems
Process Analytics & Quality service delivery